New to the Area? We Can Help You with Sewer Line Repair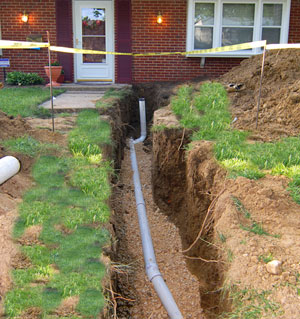 A sewer line clog can put a serious cramp in your style – and your wallet. It can be even more expensive if you are you new to the Cypress area and have no idea where to get help. Our technicians can come to your home and assess your problem. When it comes to sewer line cleaning, our company can help. Call Cypress Discount Plumbing and Drain any time to get things back the way they should be.
Your Sewer Line Might Be Clogged If:
Your drains are slow in your house
There is a foul smell coming from your drains
You have stagnate water or sewage in your tub
You have water backing up in your shower or tub after toilet the flushes
Sewer line cleaning and other plumbing issues can be expensive if you go to an inexperienced company. In many cases, they know you are new to the area and will hit you in your wallet, leaving you in shock. You could end up spending unnecessary money. Don't risk putting your home's well-being in the wrong hands.
There are many things you can do to prevent clogs and poor water flow in your home.
You Can Keep Sewer Lines Running Smoothly By:
Watching out for tree root growth
Never pouring grease down drains
Avoiding the use of chemical drain products
Having your sewer line snaked out once annually
Performing routine checks of drains
When you're new to the Cypress area, you need an established local company to make sure you get the best service.
We have 24-hour plumbing service in an effort to always be available to assist you. We are one of the top-rated companies in the area.
The best way to get your plumbing working properly is to call Cypress Discount Plumbing and Drain. We service the Cypress area and are the go-to plumbing specialists for every situation.
Contact us now! The sooner you call, the faster we can help you.