3 Things You Should Know about Your Gas or Electric Hot Water Heater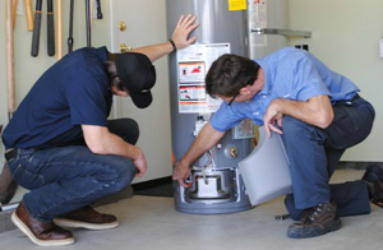 Homeowners have a responsibility to manage the upkeep of their gas or electric hot water heater. Yet, many of these appliances are neglected and go unnoticed until the hot water goes out. Here are three things that homeowners can do now to ensure that they have access to hot water and don't find themselves needing emergency hot water heater repair in Cypress.
Know the Age of Your Water Heater
If you built your home or installed a new water heater, you already have an idea of its age. Homeowners that purchase pre-owned homes, though, may not have this information because the home is old enough that it could have had many water heaters installed over the years. If you're purchasing a home, don't forget to find out when the water heater was installed. Most well-maintained gas and electric hot water heaters can last between 10 – 20 years. Knowing the age of your water heater will give you an idea of when you may need to consider replacement.
Know the Signs of Water Heater Repair
It's important that homeowners can recognize symptoms that signal the need for water heater repair. Here are some things to pay attention to:
Rumbling or knocking sounds
Leaks around the base of the tank
Rust in the water
Failure to heat
These signs may indicate mechanical failure, sediment buildup, or another issue that a Cypress plumber should address immediately.
Learn How to Use the Water Heater Efficiently
Efficient water heater usage can extend the life of the appliance, reduce your energy costs, and prevent emergency water heater repair service. Here are a couple of things you can do to improve efficiency:
Keep the thermostat set at 120 degrees Fahrenheit
Drain a quarter of the tank several times a year
Check the anode rod and pressure relief valve
Call a a Plumber for Gas or Electric Hot Water Heater Repair in Cypress, CA
Some of these things you can do yourself, while other times you should consider hiring a licensed plumber to perform preventive maintenance service on your gas or electric hot water heater. We also service tankless water heaters and alternative heating sources. At Cypress Discount Plumbing and Drain, we offer affordable water heater repair service 24 hours a day, seven days a week. To schedule an appointment with a plumber near you, call us today and learn more about our 90 minute response times and 100% customer satisfaction policy.